Tuesday, January 28th, 2020
We had something to pick up from the library next door (our branch is being rebuilt so we're on a tour of neighboring Atlanta Fulton Library branches.) And I read that an exhibition based on a book by Milton Glaser and Mirko Ilić called The Design of Dissent was in its last weeks at MODA—the Museum of Design Atlanta, check it out when you're in town.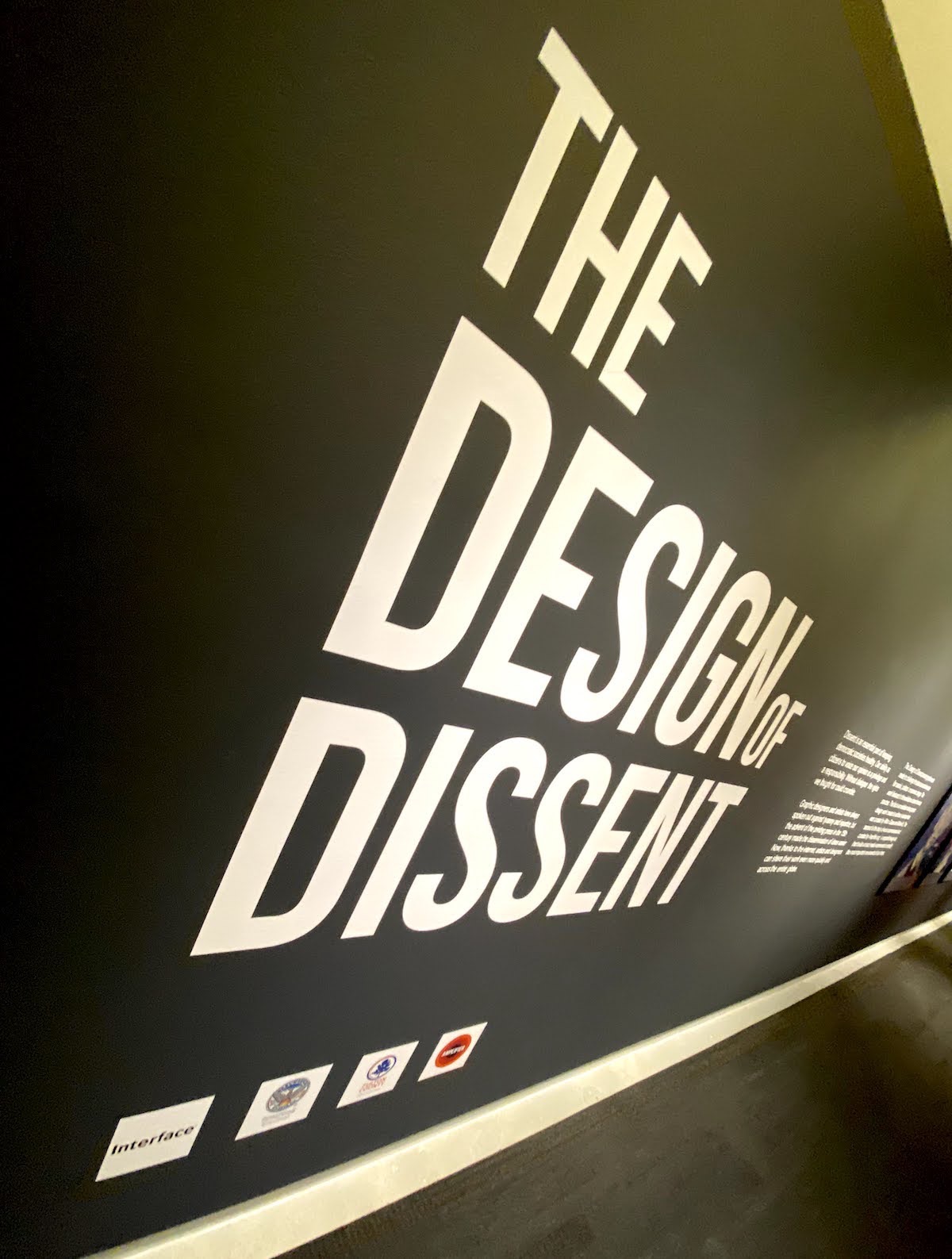 So we went in and breathed deeply and enjoyed the energy and I daresay it cleansed the palette a bit. No wait, That's cleansed the palate, right? A palette is something that…designers and artists use. Hmmm.
The 'expanded edition' of their book has this subtitle: Greed, Nationalism, Alternative Facts, and the Resistance.
There was some powerful work and some powerful inspiration here. Ironically, the images with George W. or Reagan seemed like cries for help from another era. Eh, I guess that's about right.
More recalibration is called for.