Tuesday, July 14th, 2020
Some tweet rolled by my eyeballs this afternoon and I turned to Sammy and said "Happy Bastille Day."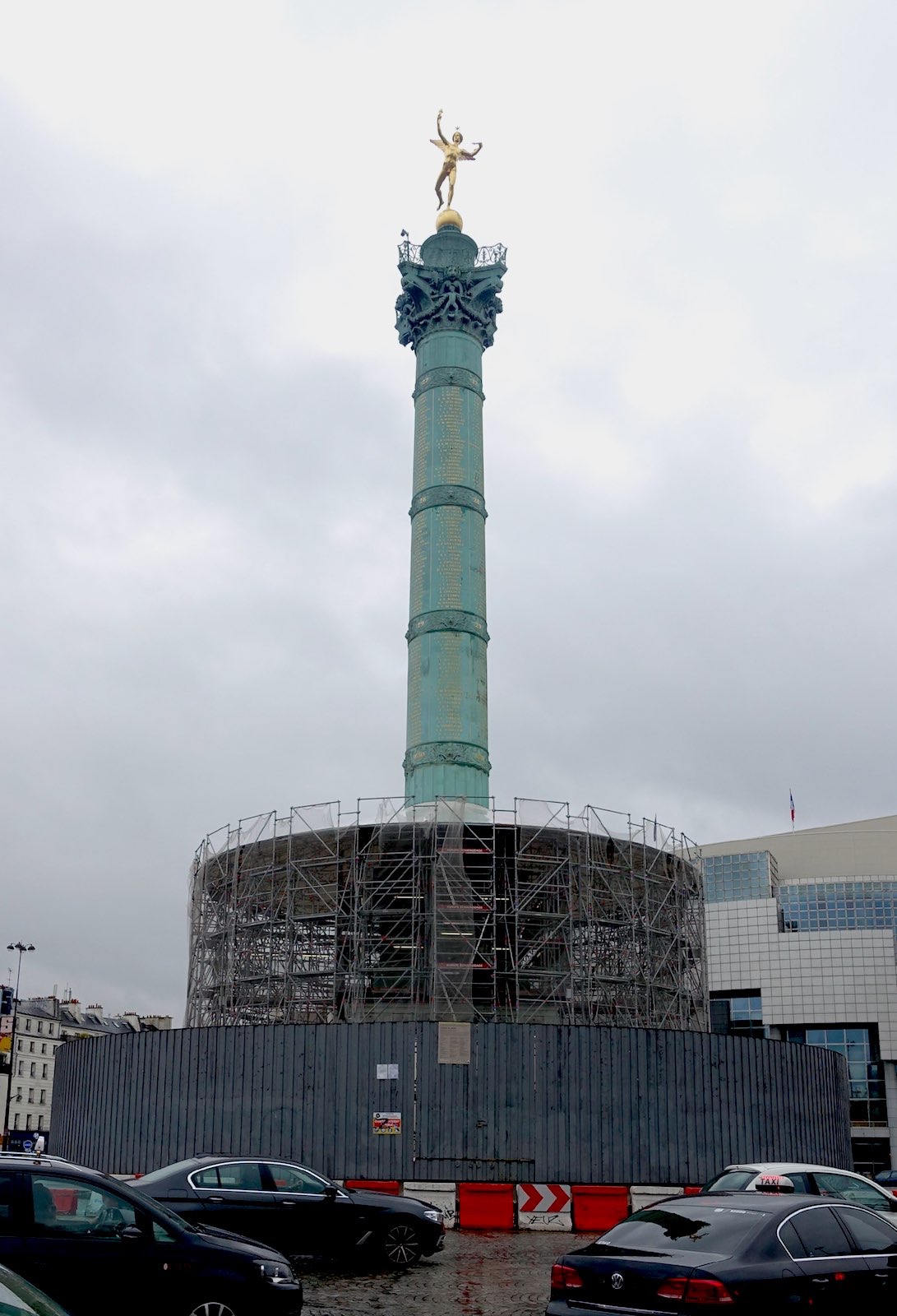 She said "There's your blog post right there."
Happy Bastille Day, everyone!
It's le quatorze juillet, the 14th of July, the day in 1789 that the Bastille Saint-Antoine, a castle-y thing built to defend Paris from eastern invaders, among other things, was surrounded by the classic angry mob with pretensions of liberation, and drama ensued.
The partisans of the Third Estate (what a noble sounding name for a ragtag crew) had earlier stormed the Hôtel des Invalides in search of stored weapons. Their quarry had largely been moved to the Bastille, which was housing only seven prisoners (Wikipedia says four forgers, one attempted assassin, one "lunatic" and one "deviant aristocrat.")
There was chaos, there was miscommunication, there was attacking, there was doubling-down, and when the dust had settled, it counted as a successful insurrection against Louis XVI.
I'm not really sure why. I was not a history major in school.
The building itself was demolished almost immediately after the attack. Now there's one of Paris's lovely places with a column (see photo) in the center of it. They kinda kept track of the stones from the building—some ended up on the Pont de la Concorde bridge, some were carved into tiny replicas of the Bastille itself. You can see some of the original foundation in a Metro stop underneath, but for my money, the Metro signage by type legends Adrian Frutiger and Jean-Francois Porchez is more compelling.