Monday, August 31st, 2020
There's this story:
Georgia officials trying to stop large, invasive lizard that eats 'anything they want'
The Argentine black and white tegu [..is a..] lizard that tops 4 feet long, sprints at nearly 20 mph and gobbles up everything from grasshoppers to young gopher tortoises, a rare native species.

Researchers caught one at a farm in Toombs County earlier this week, the sixth one documented in Georgia this year. Researchers caught three of them themselves, collected one that was a road-kill and were handed another two that a resident shot.
and then this photo and story: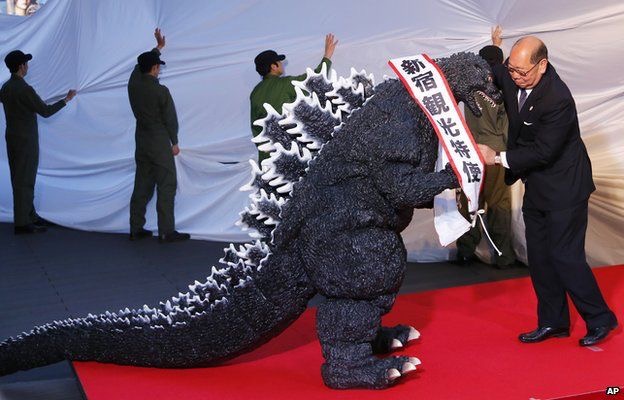 Godzilla finally gets citizenship in Japan
Shinjuku has a population density of about 17,000 people per square kilometre but undeterred by this it has granted citizenship to a new resident, who only goes by one name – Godzilla.
…and I'm trying to cleverly thread the two together but I think they're only funny inside my head, so maybe that's where the connectivity should stay.