Thursday, August 27th, 2020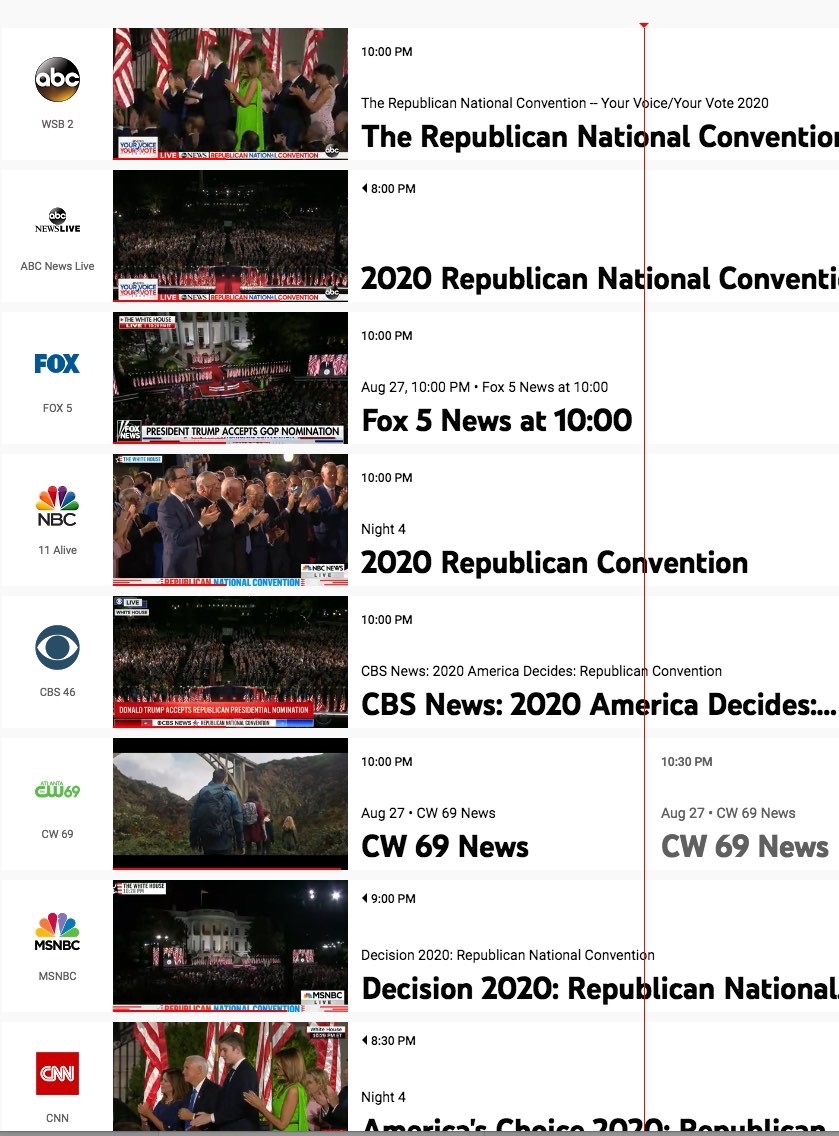 I'm not the first person to testify to this (plenty of Twitter people and the commenters on Nancy's blog are saying much the same) but…even though I come from a family who watched both conventions from gavel to gavel and soaked in the raw politics of it all, I am going extremely out of my way to avoid what they're calling the 2020 Republican National Convention.
It's not easy though. I fire up the YouTubeTV (y'know, what passes for cable these days) and, holy crap, pasty fervent mask-free sputtering white folks fill the tiny icons up and down the dial (that was a WKRP in Cincinnati reference).
If it looks like a channel might be covering the damage from Hurricane Laura or the brutal shootings in Kenosha, I might punch it up for a few seconds, but even BBC World News and France 24 are taking this superspreader Hatch Act violation from the South Lawn of the White House live as if it means anything.
You know, it doesn't mean anything. I'm getting more out of a rerun of Beat Bobby Flay (remember to de-vein your shrimp!) than any of this multicast drivel. Hey, the week's almost over.